Fothergilla gardenii
Coastal witch-alder
Witch-alder is a small shrub in the witch-hazel family. It is found in the Ogeechee watershed but it is threatened as a species. Wild populations are rare, with just four having been found in the past 20 years. They flourish on the edge of swamps and riverbanks, in slightly acidic or sandy, neutral soil. It prefers a fair amount of sun, or even dappled shade. 
Its appearance changes greatly during the seasons. In spring, it displays white or cream 'bottlebrush' blooms with a sweet smell. Technically, these are pistils and stamens, with no petals at all. The blossoms often appear even before the light green foliage comes out. These attributes make them very popular with pollinators. After a summer of blue-green shrub leaves, it changes into vibrant reds and oranges for the fall.
The plant is easily grown in home gardens and recommended as a native plant in the southeast United States. 
The genus name of the shrub is in honor of John Fothergill (1712-1780), a British doctor and botanist. He earned his medical degree at the University of Edinburgh, and was a Fellow of the Royal Society. Interested in botanical medicine, he pioneered new, sensible treatments for strep throat and was friends with fellow scientist Benjamin Franklin.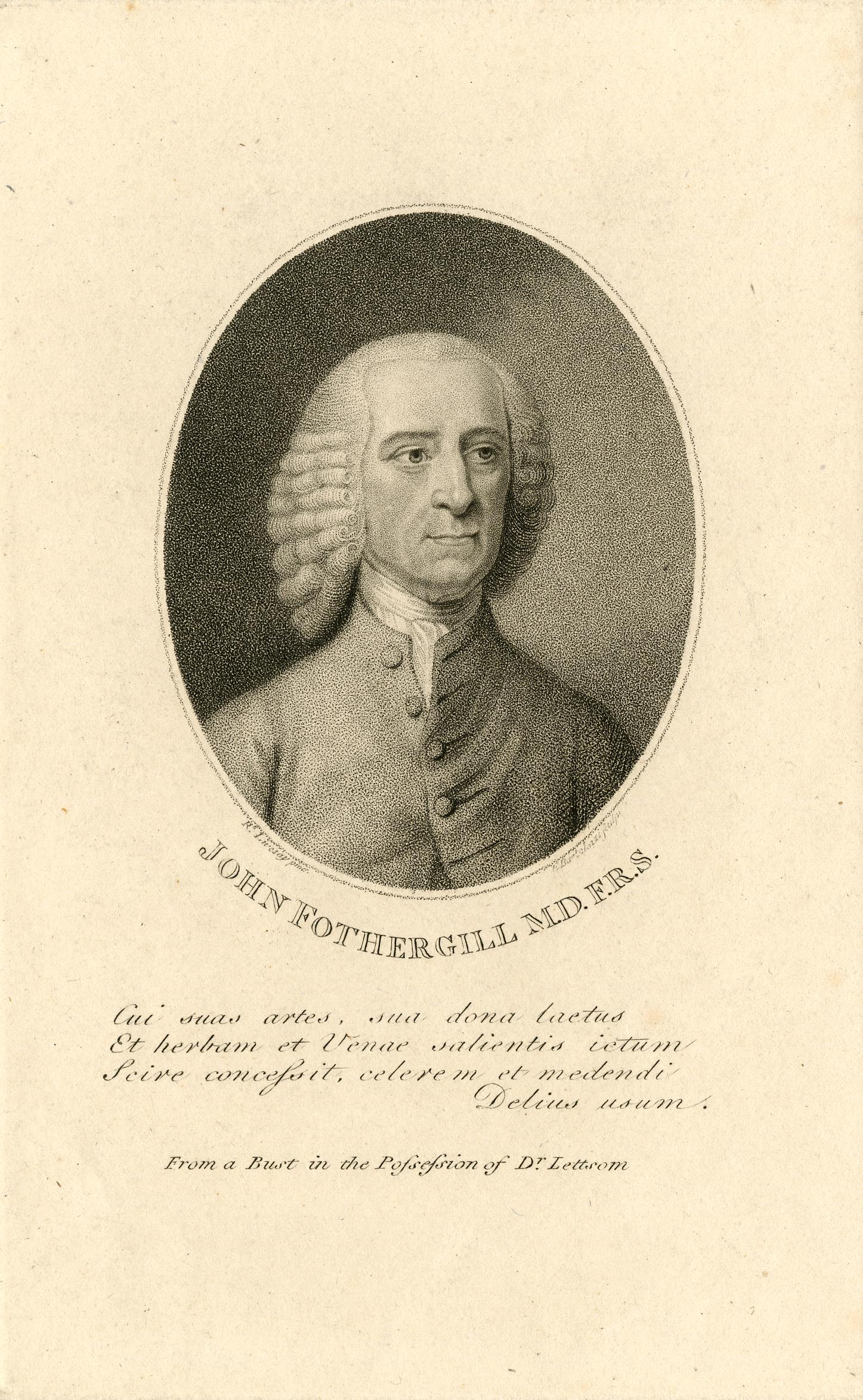 The species name honors Alexander Garden (1730-1791), a Scottish physician and plant enthusiast who lived in Charleston, South Carolina for several years. Garden studied and sent dozens of specimens to England botanical societies and to Carl Linnaeus in Sweden. The fragrant flower Gardenia is named in his memory.
Learn more about growing it in your backyard.