Kris Howard describes his job as the Ogeechee River watchdog. "Much of what I do is based on sampling and monitoring the river and its tributaries to ensure the water quality is where it needs to be." And if it's not, he follows the proper channels to find out why and does what he can to get it resolved.
Kris is originally from Augusta, Georgia. As a kid, he spent time outdoors and fostered a natural curiosity that led him pursuing a career in science. With fishing being his favorite pastime he was always interested in why fish do the things they do.  His interest in fish and science came to a head in his first science fair in 3rd grade where he did a project on which bait caught the most catfish. He earned a bachelor's degree in biology with a concentration in marine science from Thomas More University in Kentucky. After graduation he accepted a position as a biologist for a pollution control agency in Ohio. Never one to shy away from an adventure, he also spent some time in the Bering Sea as a fisheries observer in Dutch Harbor, Alaska. 
As an observer, Kris lived aboard a commercial fishing vessel for 3-month segments sampling the catch and conducting research projects.  When sampling catch, Kris would take random samples from the main net weighing, sexing, counting, and identifying fish.  The time he spent in the Bering Sea was an exciting experience where he was able to see so much wildlife like Orcas, bald eagles, seals, and sea lions.
"I feel like it's cliche, but being a marine biologist is something that I've wanted to be as long as I can remember," Kris recalls. " I've always loved the water and was interested in science growing up, so it has always been something I wanted to do."
Kris returned home to Georgia to earn his master's degree in marine sciences from Savannah State University, and he started working with ORK shortly after graduating. He was surprised by the number of issues in the basin. "There are so many relatively small things taking place that lead to larger environmental issues."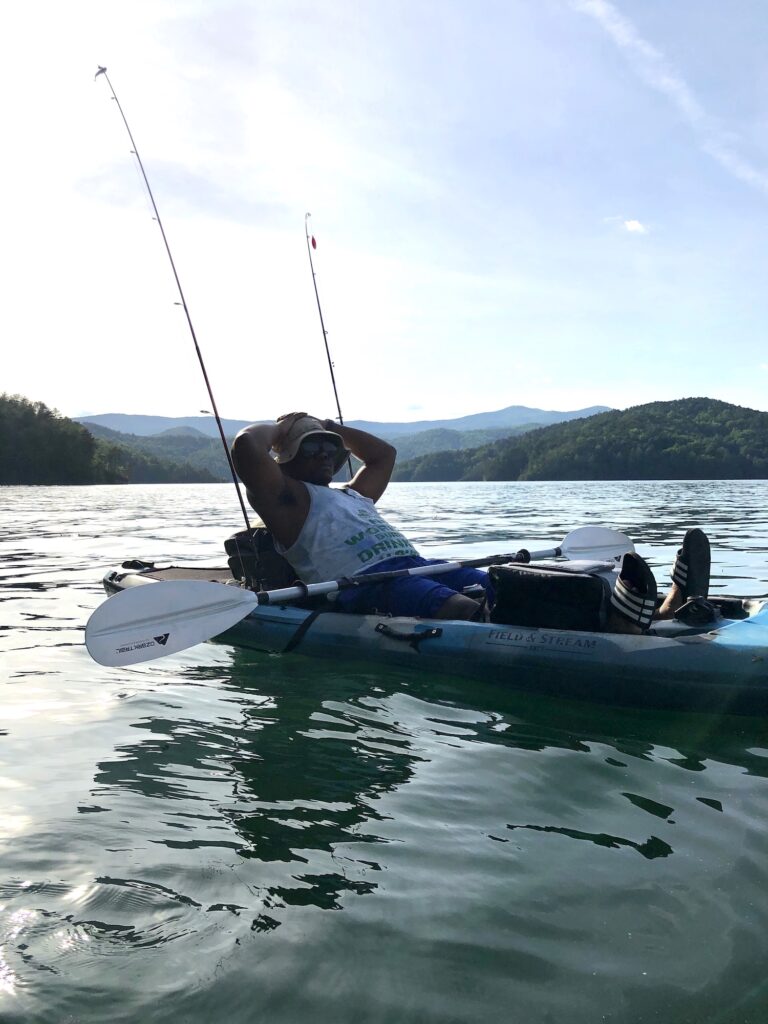 In spite of that, he is heartened by ORK's effectiveness. "We are not a regulatory agency. People often ask when dealing with issues if ORK will place any fines and are surprised to hear we can't do that. But my favorite thing to tell people about ORK's work is all the successes we've had protecting the river.  No matter how small all of the victories we have, work towards better water quality for the basin."
---
What is your idea of happiness? Enjoying a day on the water! 
Who are your favorite painters and composers? Jeff Koons
What is your favorite bird? Probably a raven 
What is your most treasured possession?  A tie between my Pikachu Nintendo 64 and my binder with the original 151 Pokemon cards.
What is the dumbest way you've been hurt? Diving in the ocean after a fish and hitting my head on the ground
What's the best type of cheese for you? Mozzarella 
What's the worst color that was ever invented? Maroon because people try to convince me it's different from burgundy.
Which talent would you most like to have? I would love to be able to play the piano.
What do you consider the most overrated virtue? Fairness. The fair is only a place they judge pigs.
What takes a lot of time but is totally worth it? Woodworking 
What topic could you give a 20-minute presentation on without any preparation? Fish, whether it be about fishing or just fish in general.
What's the most amazing natural occurrence you've witnessed? Diving in the blue hole in Belize 
Which words or phrases do you most overuse? "Let's do it/Let's get after it."
What is your motto? What's the worst that can happen?