April and May were very eventful months for my fellowship. In April, I hosted an educational program for a class of young prospective STEM students at William James Middle School. I created a water trivia quiz for the students and they all exceeded my expectations. A lot of students were interested in getting themselves and their families signed up for volunteering which was great to hear.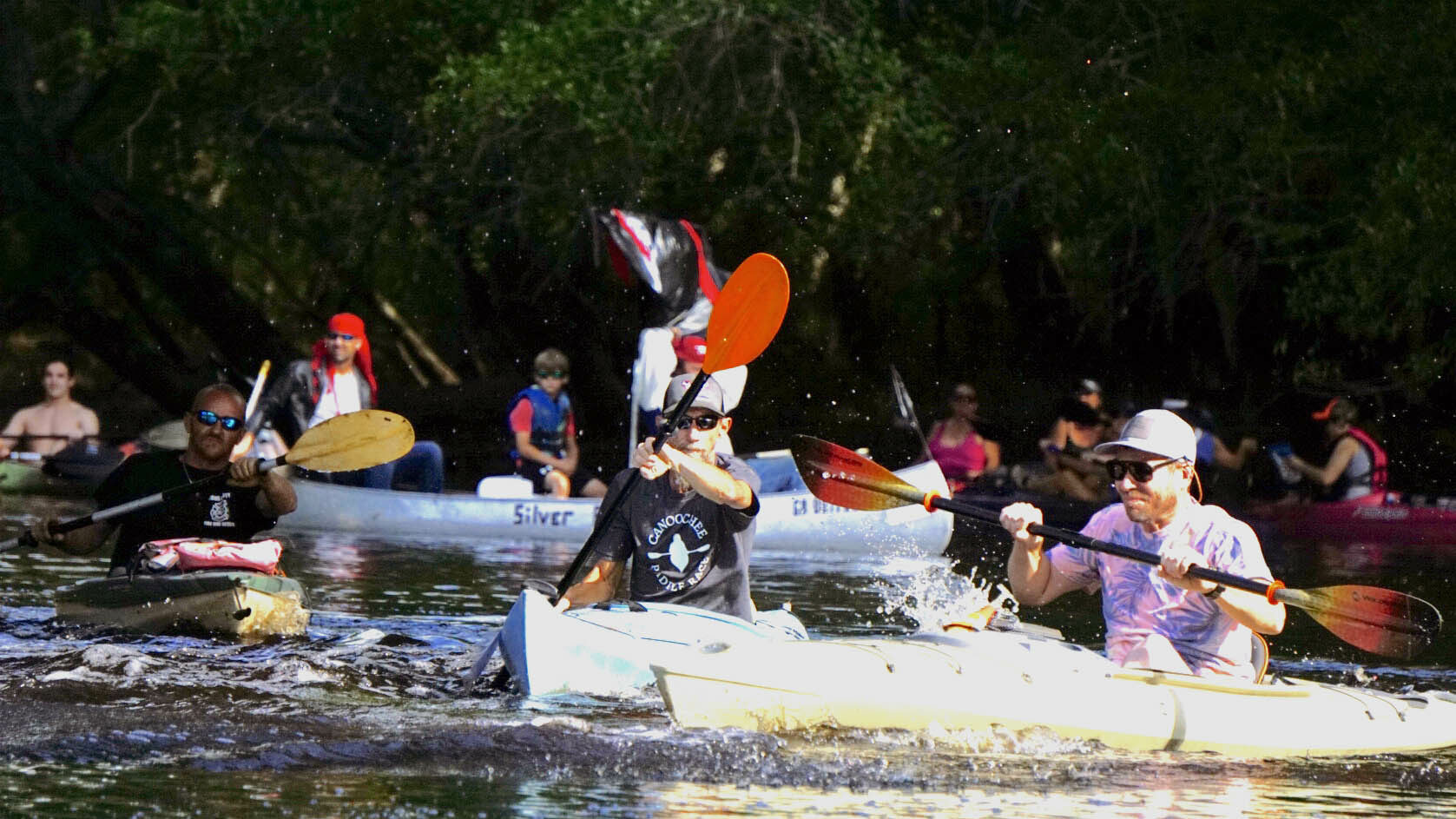 I also got the chance to volunteer for the Canoochee Paddle Race. This is an event Ogeechee Riverkeeper has brought back to Evans County, Georgia. The race was successful, despite the low water levels in some areas. The feedback from the event was positive. ORK is already working on next year and hopes to see the number of participants grow. Congratulations again to all the winners!
A third event I assisted in was the career day at Nevils Elementary School. I spoke about different projects ORK works on, as well as my own research and university studies. The children we met were so attentive and considerate. They all made sure to correct each other on littering and hold each other accountable. The students were also very curious and asked a lot of great questions. I even had a student give me a hug and tell me, "Thank you." Another student told his teacher he wanted to be a riverkeeper when he grows up.
I have also been continually participating in the Don't Litter Lotts cleanups in Statesboro, Georgia. This project has been increased to cleanups twice a month because the amount of litter in the creek has unfortunately also increased. As the summer months come, we will need some more volunteers as many students head home for the summer or are busy with jobs.  Check out the cleanups and sign up!